Displaying items by tag: EPTI training campus Spain
Wednesday, 12 December 2018 18:42
COURSE FEES
NO APPLICATION FEE:
There is no fee to apply for any EPTI fitness or Personal Training Diploma course and applicants are in no way committed to taking the course after submitting an application.
Because practical course places are limited, it is advisable to apply for a lace as early as possible to avoid disappointment.
The cost of the fitness course that we offer can be seen below: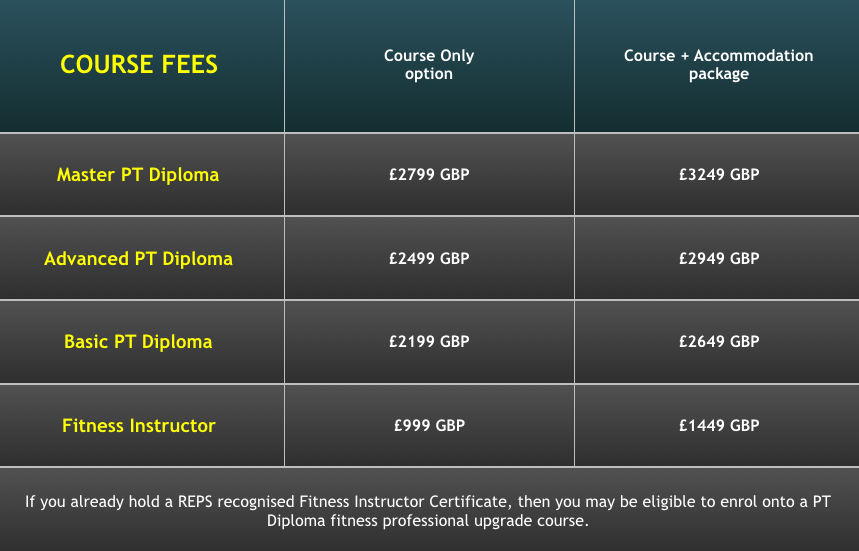 The cost of the course can be paid for over four equal monthly payments. The first payment constitutes the deposit and this covers your reservation.


Longer payment plans are also available on request. Please contact us for more information.


As soon as you are enrolled with us, e-Learning log-in details are generated for you. Typically, you will have access to all of your learning materials within one working day of your deposit being received.


The fee you pay covers all your tuition, tutor support, registration, certification and gym admission.


The Dénia & Estepona campus residential packages covers student accommodation and airport minibus transfer to/from the apartments. Please note that student accommodation is not currently available at the Malta campus.


The course fees do not cover air travel or food during your stay with us.


If you have any questions or need further assistance, please contact our enrolment team on 00442037691106 or by email
Friday, 22 December 2017 11:13
Denia Campus – Costa Blanca, Spain


Click here to view Denia Course gallery
EPTI have carefully selected the location of their training campus. Dénia is located on Spain's Costa Blanca and benefits from approximately 325 sunny days per year!
Aside from the perfect Spanish climate that allows us to train outdoors with a smile on our face, Dénia offers students the perfect blend of training facilities and Mediterranean experience.
The EPTI campus which encompasses the practical training and student accommodation is situated within walking distance to the town centre, sandy beaches, Port and Marina.
The Loreto tapas district offers students an ideal opportunity to relax, socialise and soak up the cosmopolitan atmosphere after an intense day of learning.
Our students benefit from a first class training environment at the Denia Sports Village training complex which boasts fantastic indoor and outdoor facilities
2020 COURSE SCHEDULE
Denia Campus, Spain

March 2nd - March 14th 2020
May 11th - May 23rd 2020
Click here for course calendar


Gym & Classroom
The gym is fully equipped with Technogym machines and equipment. We also make use of our classroom and personal training fitness studio that is located here, during your stay with us.
Outside, we have sports pitches and an athletic stadium as well as the beach, just 400m away where we are able to develop your outdoor PT skills.
All students have the opportunity to relax and unwind in the evenings with unlimited access to the complex's pool and spa area during their time here in Denia.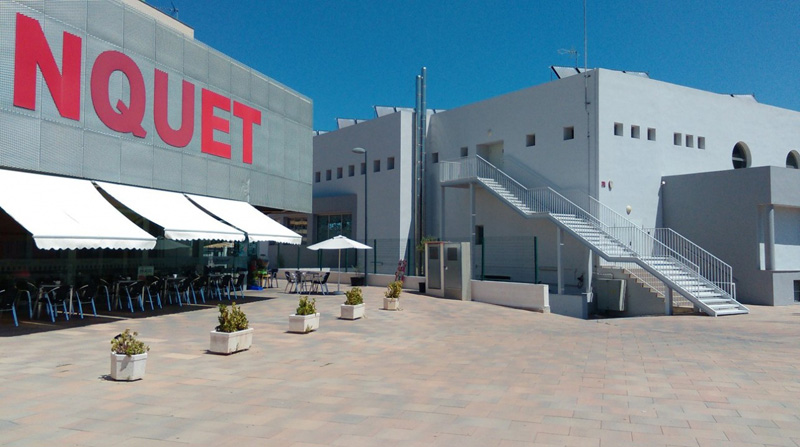 Click here to view Campus gallery



Apartments:
All our apartments are located within the same luxury complex, within walking distance to our gym training facility and the centre of Denia and the famous Loreto tapas district, supermarkets shops and restaurants. Furthermore, they are located less than 400m from the sandy Mediterranean beach front we utilise for the outdoor aspects of the course.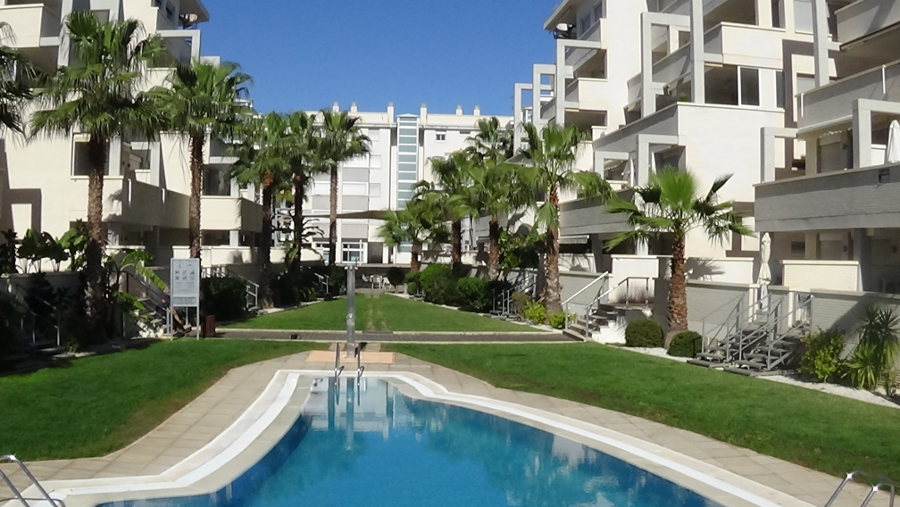 Click here to view Student Accommodation gallery
The Complex:
The apartments are in a fantastic luxury complex in Denia, less than 5 min walk to the beach.
Lounge:
The open plan living room and dining area are tastefully furnished and also have a Satelitte TV and AC.
Kitchen:
The kitchen is fully equipped with oven, hob, fridge/ freezer, dishwasher, washing machine and spin dryer, microwave, coffee machine, kettle, plus all kitchen utensils. An iron is also provided.
Bedrooms:
Relax after a full day of study in your very own room. Each apartment has two bedrooms. The master bedroom has a double bed and ensuite bathroom, AC and Satellite TV.
The second bedroom has two single beds, central heating and a shower room.
All linen is provided.
Bathrooms:
The bathrooms are fully equipped. The ensuite bathroom has a bath, WC, basin and bidet; the guest shower room has shower, WC and basin.
All towels are provided.

Location of Denia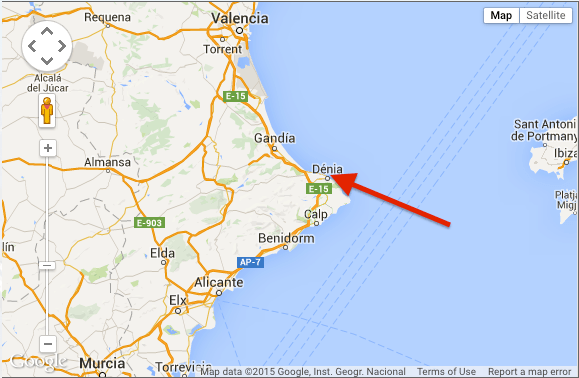 The World Class EPTI training campus is just south of Valencia and north of Alicante in the small traditional Spanish port town of Denia on Spain's Costa Blanca. Surrounded by the spectacular mountains and fantastic beaches including Oliva Nova, Xabia, Ganida and Calp you have plenty of activities to do in your down time including snorkelling, swimming, walking, cycling or just soaking up the warm Spanish sunshine.


Please fill in the form below for more information…