Not only is it important for personal trainers to be confident with how to programme and plan effective personalised workouts for their clients, they also need to know how to market themselves correctly.
If this is done correctly, there will be many opportunities out there in this growing industry. The fitness industry is a marvellous one to work in if you're working with the target market you want to be involved in and developing a brand for yourself, with a clear idea of the journey that you wish to follow. At EPTI, we place a big emphasis on getting our students to identify their own strengths and to apply this to a niche within the industry that they wish to work in - and then work on what they need to do to become the big fish in that area!
As the go-to institute for students demanding an internationally recognised personal training certification, let's take a look at some of our most recent graduates from around the world and see what they're doing now with their EPTI PT Diplomas...
Spain
Sorell Lewis competes a as professional international OCR competitor and attended the EPTI Estepona campus in 2017 to gain the qualifications required to run bootcamps and PT sessions at the outdoor training mecca, Mikes Gym - an indoor cross training gym and outdoor obstacle course.
Sorell Lewis "This course has given me the confidence & the credibility to start bootcamps and PT at Mikes Gym"
Using the key gym technique training principles learned on the course, together with newly acquired training techniques with kettlebells and the TRX, not only has Sorrel improved her own OCR competition performances with smarter training, but she has now successfully launched the OCR bootcamp and residential training OCR bootcamp business at Mikes Gym in Marbella.
https://mikesgymcampmarbella.com/
Switzerland
John Hendren attended the Denia campus in February 2016 to study our Master Personal Training Diploma; and his father Keith followed soon after in the October of the same year. Keith was a recently retired purchasing manager for a multinational company in Zurich and the plan to set up a PT business was there from the beginning. They identified that they needed to build their future business on the best foundation available so sought the best education to do so, travelling to Spain from Switzerland.
John Hendren "I enjoy fitness and overall it's something that is growing. Its an area I'm passionate about and therefore I think it's a good career choice"
Keith Hendren "I wanted to understand the role of PT and how it could be used to start a business"
After graduating, John began gaining experience by following the complementary EPTI PT Business Supremacy course blueprint, of setting up his own outdoor bootcamps and additionally, worked as a PT in one of the main corporate gyms in Zurich. He grew his brand in Switzerland by achieving fantastic results with his clients by providing high levels of customer care together with effective programming - both are key areas taught on the EPTI Master PT Diploma practical course.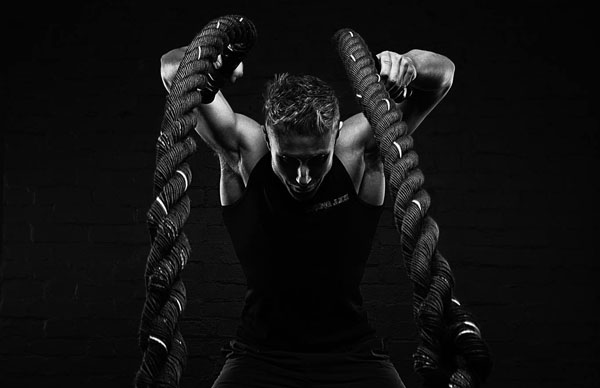 Together they have now opened BYTX Personal Training Studio in central Zurich - a facility that now employs a further six personal trainers.
https://www.bytx.ch/
Thailand
Former British military personnel Danny Asker enrolled onto the EPTI Advanced PT Diploma in 2016 while he was still working in Iraq and living in Thailand.
Having learned the skills to provide a broad spectrum of quality fitness instruction, Danny has recently opened a fantastic gym/ retreat facility on Koh Samui island in Thailand, that is run to the high UK fitness industry service standards that he learned on the EPTI Diploma practical course.
We are secretly hoping that one day we can escape to Koh Samui to deliver a fitness course in Thailand!
https://www.kohfitthailand.com/
UK
Scott Kempin attended the EPTI Master PT Diploma in 2016 having made drastic changes to his own life previously. He was inspired to come and learn for himself the craft of personal training after he himself employed a personal trainer, to embark on a weight loss journey and follow a healthier lifestyle.
After completing his studies in Denia, he became motivated to share this new knowledge with people in a similar position…..
Scott Kempin "The residential experience has been unbelievable. It's been a life changer!"
Unimpressed by what the large commercial gyms had to offer by way of personal training for the over 40s, Scott followed the EPTI PT Business Supremacy blueprint and initially set up a small scale personal training studio offering, a private and very personalised training environment.
His training facility has since grown in terms of the programme of activities on offer, the training equipment and additional personal trainers (who Scott has subsequently sent to EPTI for PT Diploma training in Denia).
https://urbanbodyfit.co.uk/
Portugal
Lucy Pickering attended our Denia campus in 2016 seeking the final piece in the jigsaw to her dream of running fitness holidays and retreats on Portugal's Algarve coast. She now spends her days running, cycling or on the water with her clients under the Portuguese sun.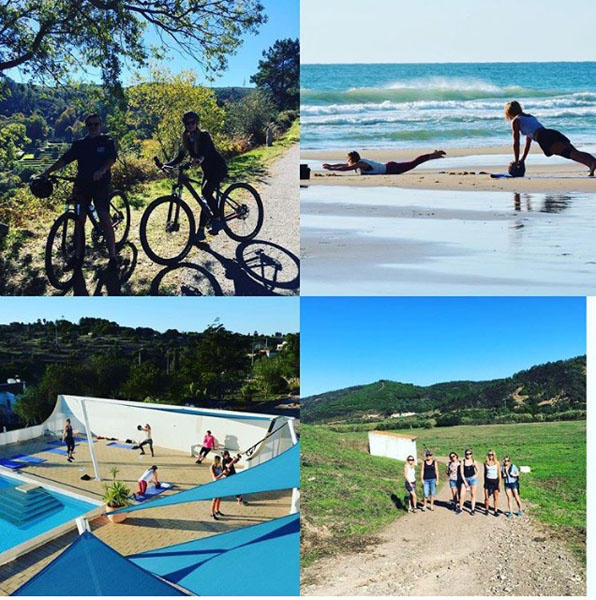 Obtaining the skills to be able to offer on-site personal training was key for her and in particular to deliver outdoor personal training sessions. This is something that Lucy learned during the EPTI Bootcamp Instructor training held on Denia's golden beach. This form of training is close to our heart here at EPTI and we incorporate many different outdoor training experiences, such as bootcamp, assisted stretching, padwork, kettlebells and circuits as part of our Personal Training Diploma. EPTI is unique in offering this outdoor PT instructor training whether its on the beaches of Denia or Estepona in Spain, or in the Ta' Qali National Park in Malta.
https://oceanblueportugal.com/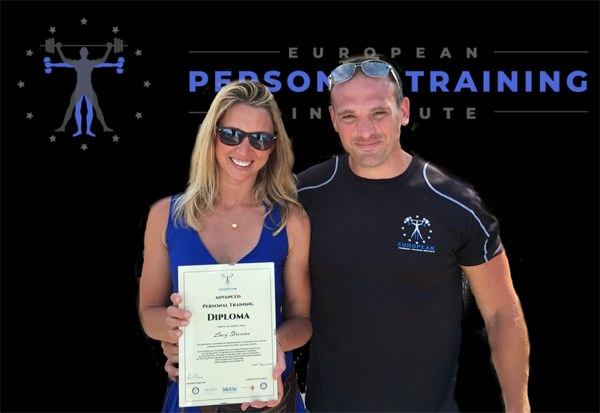 Click here to find out more about how you can join the growing list of successful EPTI Personal Trainer Diploma Graduates